In Memory
Ken Walje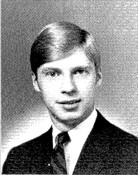 Kenneth (Ken) L. Walje
March 9, 1950 - April 2, 2021
Overland Park, Kansas - Ken passed away in his daughter's home surrounded by his three children on Friday, April 2nd, 2021. Ken was born in Kansas City, MO on March 9, 1950 to Rachel and Clarence Walje. The youngest of three, he loved figuring out how things worked, helping his father work on cars in the shop and bragged about wiring a light switch in his bedroom closet before age 10. Ken attended Southwest High School ('69) and worked in sales for a time followed by decades of building work, owning his own remodeling business and later a commercial product company, remodeling his own homes in between. A unique version of the "Man's man", Ken could strike up a conversation with anyone young or old from any background and was an expert on everything; and he'd let you know without asking. This same man would unapologetically let tears flow after a 90-second Hallmark commercial announcing "that was a rough one!" He never hesitated to tell his kids he loved them and always left his family with hugs and kisses saying touch "is important." As a father, he was hands-on and would help kids with school projects, bike rides and took them roller skating every weekend for years. He is preceded by his parents, and is survived by his children; Janice, Tiffany and Ken A., three grandchildren and siblings Robert (Bob) Walje (OP), and Peggy (Bob) Duffy (Mission Hills). Cremation.

https://www.legacy.com/us/obituaries/kansascity/name/kenneth-walje-obituary?pid=198526870